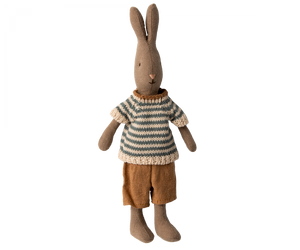 This little rabbit is sure to steal your heart! Rabbit looks very handsome in a striped sweater and complementary pants. Have fun watching your little one's imagination unfold to create endless playtime adventures.
Rabbit size 1 fits perfectly in our House of Miniature Dollhouse and with our Miniature Furniture.

SKU: 16-3105-00
Size: Bunny/Rabbit 1
Height: 24 cm.