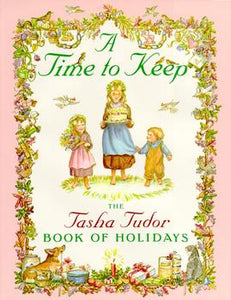 A beautifully-illustrated classic about all the best times of year.

There were homemade valentines and Easter eggs, Fourth of July picnics and family birthdays. Thanksgiving brought visits from relatives—so many, the children had to sleep in the barn! And finally, there was Christmas, the best of all "times to keep," with handmade presents, an Advent calendar, and a "beautiful tree in a shine of candles."

Month by month, Tasha Tudor's delicate illustrations bring to life the holidays of an earlier time. A warm-hearted celebration of family and tradition, this treasury of "times to keep" will be cherished and enjoyed all year long.