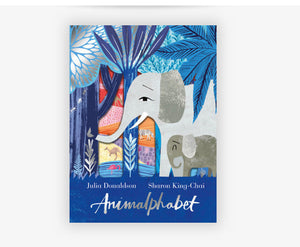 A wondrous and beautiful A-to-Z guessing game from the bestselling author of Room on the Broom

From ant to butterfly to caterpillar . . . to zebra and then back again, Animalphabetis an entertaining puzzle as well as a gorgeous alphabet book to treasure.

Who can slither better than a rabbit? A snake! Who can growl better than a snake? A tiger! There are clever hints and peekaboo holes within the artwork that will amaze and delight young children as they learn to use the alphabet. This is a preschool must-have.