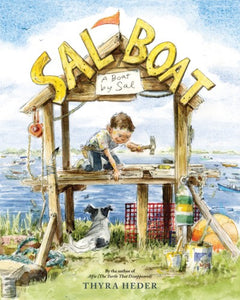 A boy builds a unique boat of his own with some help from his community in this new picture book by the critically acclaimed author of Alfie
Sal loves the water. All day, he thinks about it: being out there, just him and the waves, alone. More than anything else, he wants a boat. And he knows just what it would look like. So he decides to build it himself.
It isn't long before everyone in town starts sharing advice. But Sal doesn't need their help. He knows just what he's building. And he does it! Except . . . he forgets one crucial detail—that no project, big or small, can be launched without a little help.