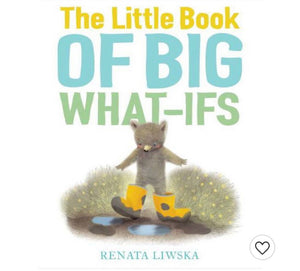 Every day is filled with opportunities to wonder . . . what if?

In this charming book of big questions for little readers, New York Times bestselling creator Renata Liwska explores scenarios that span the spectrum from silly to serious, gently examining both the anxieties and curiosities of everyday life.

Wondering what might happen helps expand our imaginations, whether the options are humorous or thought-provoking--or both!

So: what if . . . you turned the page?