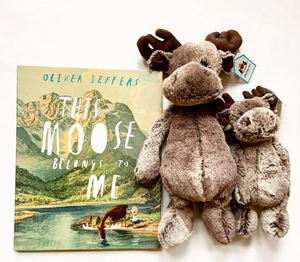 Wilfred owned a moose. He hadn't always owned a moose. The moose came to him a while ago and he knew, just KNEW, that it was meant to be his. He thought he would call him Marcel.

Most of the time Marcel is very obedient, abiding by the many rules of How to Be a Good Pet. But imagine Wilfred's surprise when one dark day, while deep in the woods, someone else claims the moose as their own...

Buy Jellycat Marty Moose Here!